Is Engineering Education Obsolete?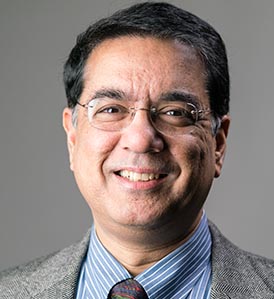 Dr. Amitava "Babi" Mitra is the Executive Director of the New Engineering Education Transformation (NEET) program at MIT and responsible for the strategic direction, tactical execution and operational oversight of the program.
Mitra is co-leading what is arguably one of the most impactful initiatives in higher education today, an initiative launched by MIT's School of Engineering in 2016 to reimagine and transform MIT's undergraduate engineering education.
NEET's vision is that it will deliver a new program and pedagogy in engineering education with a focus on new machines and systems that cuts across existing departmental boundaries, and with a strengthened emphasis on synthesis (design and engineering) of these new machines and systems.
The program is being built on a modern engineering pedagogical approach, with the integration of leadership, service, and professional experiences, including entrepreneurial thinking and action.
Two pilot threads, Autonomous Machines and Living Machines were launched in Fall 2017; they were oversubscribed and sophomores in the NEET programs are enthusiastic. These two threads together with two more new pilots, Advanced Materials Machines and Clean Energy Systems launched on the Fall 2018.